GRMS
GICOH Retail Management System
Gicoh Retail Management System is an ERP integrated solution for Retail Chain Stores. Especially for those looking to manage their current physical stores or franchise outlets and aiming to expand their businesses further. Its Point of Sale EXE provides a modern interface for Cashiers to make sales with either Cash, Card or both. Its web based back office portal helps Branch Managers to order stock online from their own production units or from their third party vendors. The solution also helps in Inventory Management, Order Tracking, Delivery Management and Business Intelligence Reporting etc.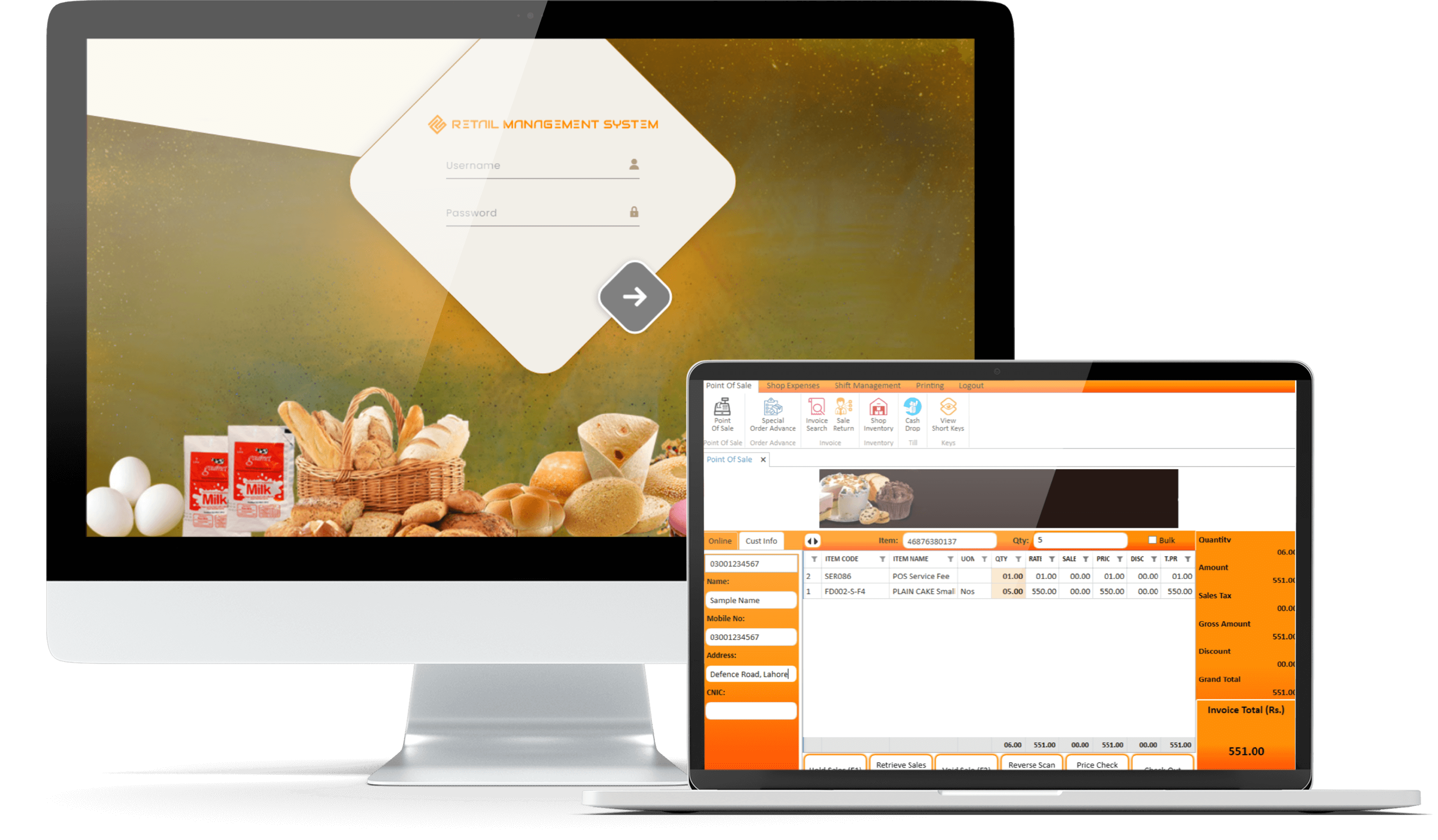 What We have
Some of our best features
Point of Sale EXE

Faster billing and invoicing. Payments by cash/ card. Promotions and customer sales returns.

Real Time Inventory Management

Live inventory view with smooth replenishment.

Order Tracking

Easy shop ordering from parent company and third party vendors. Order tracking and delivery management.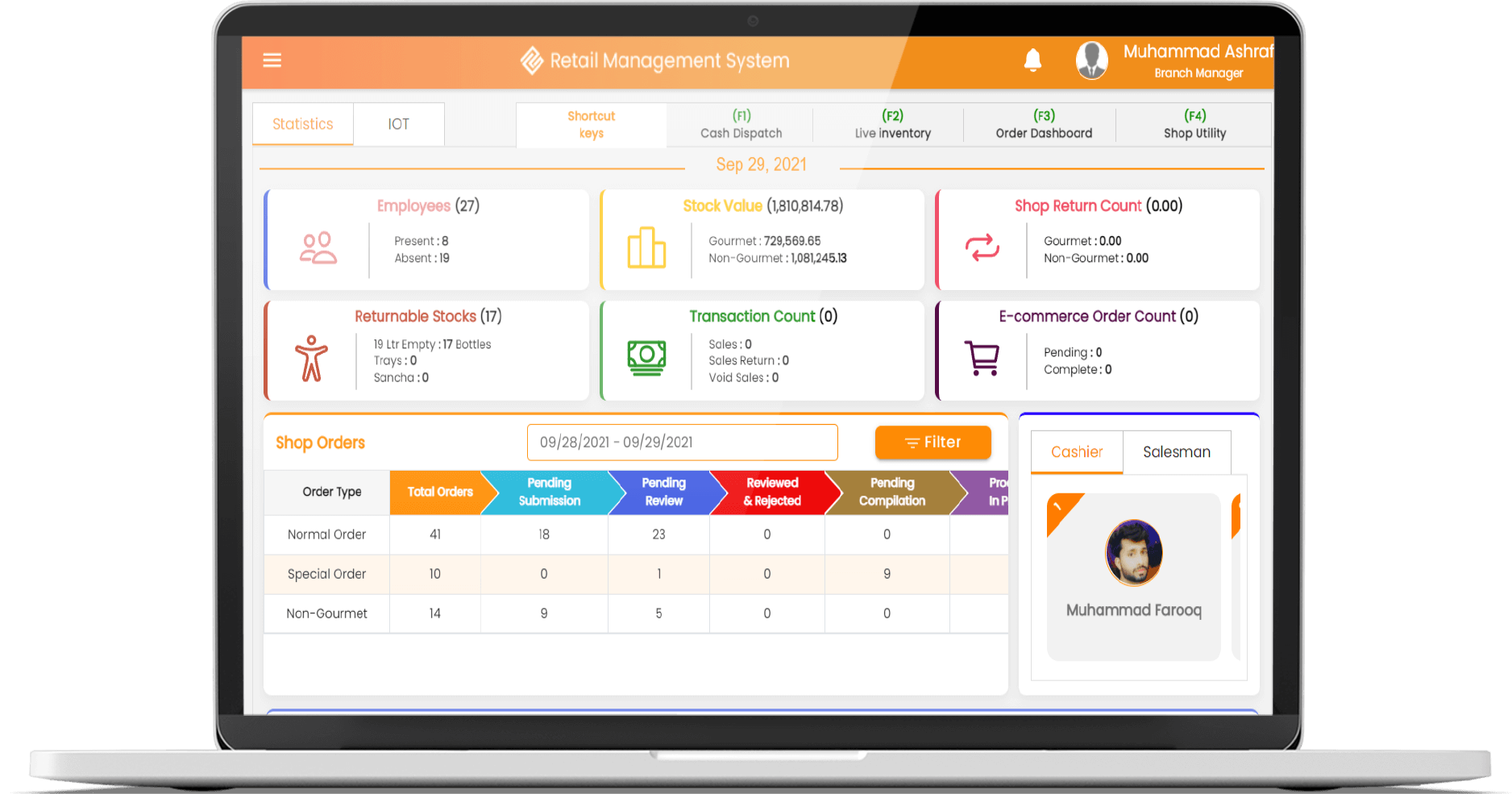 Store Management

Improved store management with web based back office. Inventory, ordering and cash management etc.

Retail Chain Stores Management

Easy to use solution with multi user functionality and integrated with ERP for better capacity utilization and KPIs.

Interactive Dashboards and Reports

Strategy driven data dashboards (Stock, Sales, Cash, Returns) and impactful BI Reports.
GRMS Benefits
Dashboard (Stock, Sales, Cash, Returns)
Easy Shop Ordering from parent company and from third party vendors
Expense Recording
BI Reports
Quick Support
Get in Touch Today!
We would like to hear from you. Our Support Team may help you from 9am to 6pm PST.
Chat Us
Questions? Just start a chat with one of our sales agents
Chat with us