GDeliver
Gicoh Delivery Application
Gicoh Delivery software is a delivery app that allows taking, tracking, and reviewing orders at your registered outlets from customers nearby without any hassle.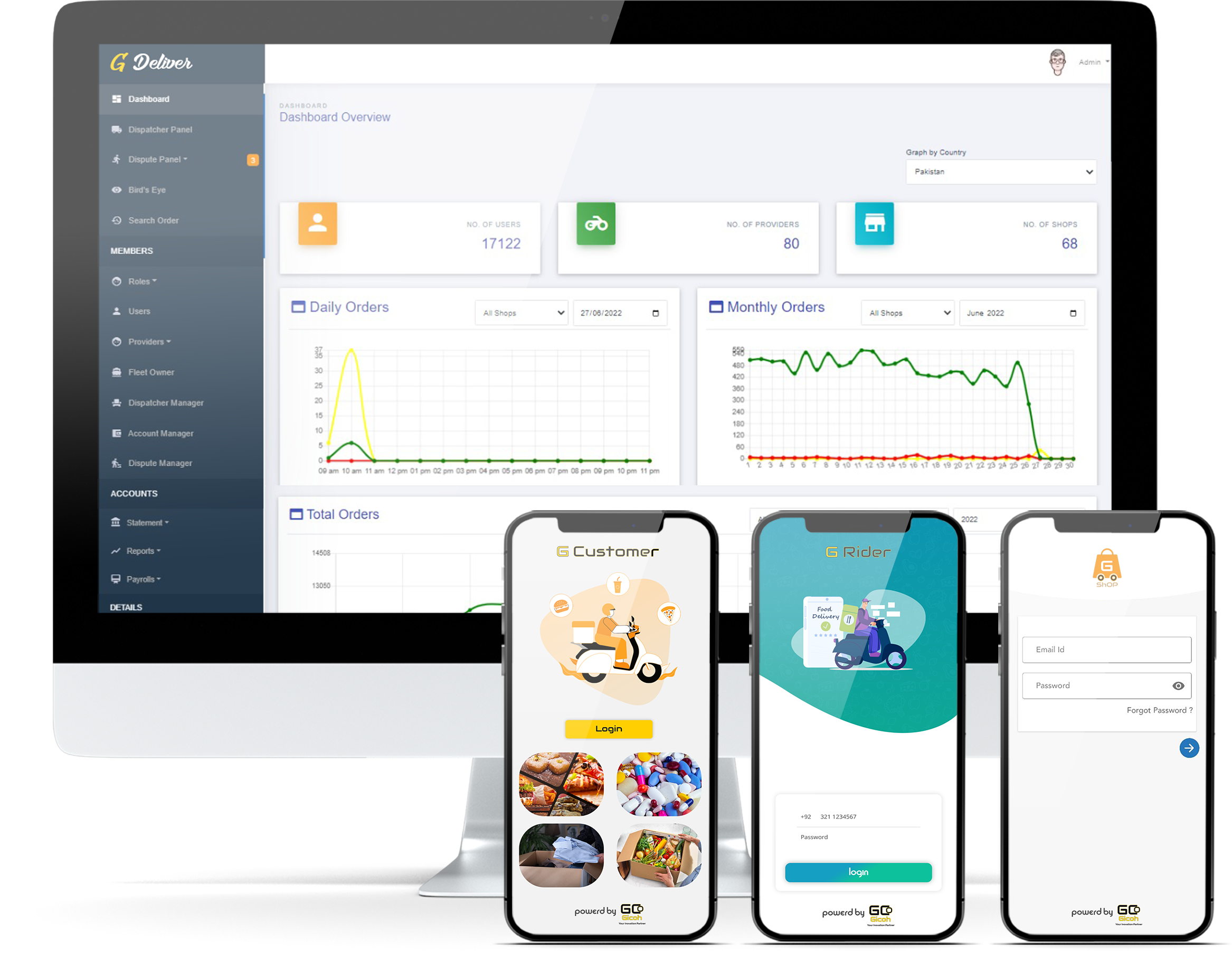 What We have
Some of our best features
User Profile

A user/service provider can update their detailed profile and also add/remove their info from the application.

Saved Address

Frequently visited addresses can be saved. This eliminates the repetitive entry of a location every time a user travels.

Order History

This feature keeps a record of the user's orders, the price and products of orders, as well as other information.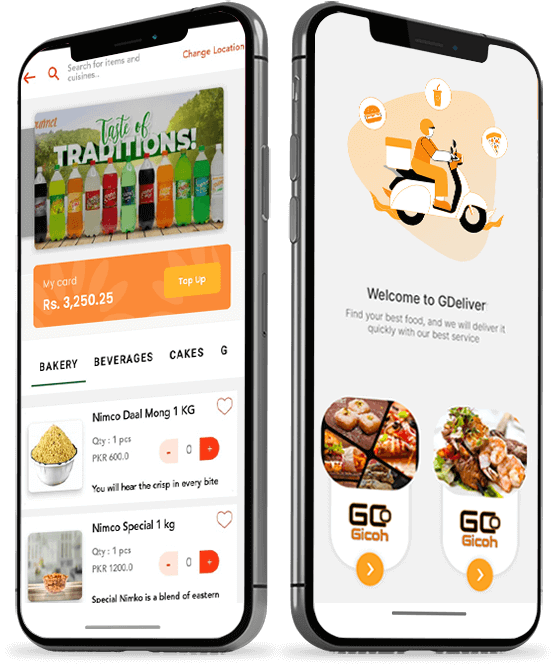 Multiple Payment Methods

This feature enables the user to pay through multiple modes like cash, card or any e-commerce payment applications

Live Order

Tracking Real-time tracking helps the customer to be aware of the location of their delivery.

Instant Notifications

The app instantly alerts or notifies its users on order status, change/cancellation, payment notifications, etc.

GDeliver Portal for Admins
Dashboard, Dispatch and Dispute Panels
Shop and Item Setups
Users, Providers, Documents, Approval, Actions, Ratings, Reports, Request History
Promo Codes, E Store Orders, Cancellation Reasons
Notifications, Delivery Charges, Application Overviews, Feedback etc.

GShop App for Branch Manager
Opening the received order and checking Items availability
Accepting / rejecting the order based on its availability.
Cancellation Reasons
Entering the time to prepare the order
Viewing past and cancelled orders
Feedback etc

GRider App for Delivery Providers
Multiple Orders at the same time
Accepting / rejecting Order within the given time
Viewing Transaction ID
Updating status such as "Started towards Shop", "Reached Shop" and "Order Delivered"
Rating Customers
Feedback etc

GDeliver for Customer
Item Order App for Customers
Order Items from Nearby Outlets
Simple Install
Live Order Tracking
Supports Cash on Delivery
Order History
Instant Notifications
Chat & Calls features
GDeliver Benefits
Integratable with POS / RMS
User Profiles
Order History
Customer Profile
Order Review
Estimated Delivery time
Live Chat
Deals and Discounts
OTP Verification - Authentication
Quick Support
Get in Touch Today!
We would like to hear from you. Our Support Team may help you from 9am to 6pm PST.
Chat Us
Questions? Just start a chat with one of our sales agents
Chat with us