GSSM
GICOH Secondary Sales & Distribution Management System
Gicoh secondary sales and distribution management system helps to manage sales staff operations efficiently. It is capable of live-tracking order bookers, sales agents, and delivery staff. It is a complete sales and distribution management system that is capable of inventory management, and order management from distributor to company and from shop to distribution along with invoices. The GSSM has 100+ built-in reports and can generate unlimited types of reports as required by different businesses. It gives users a holistic control of their sales world.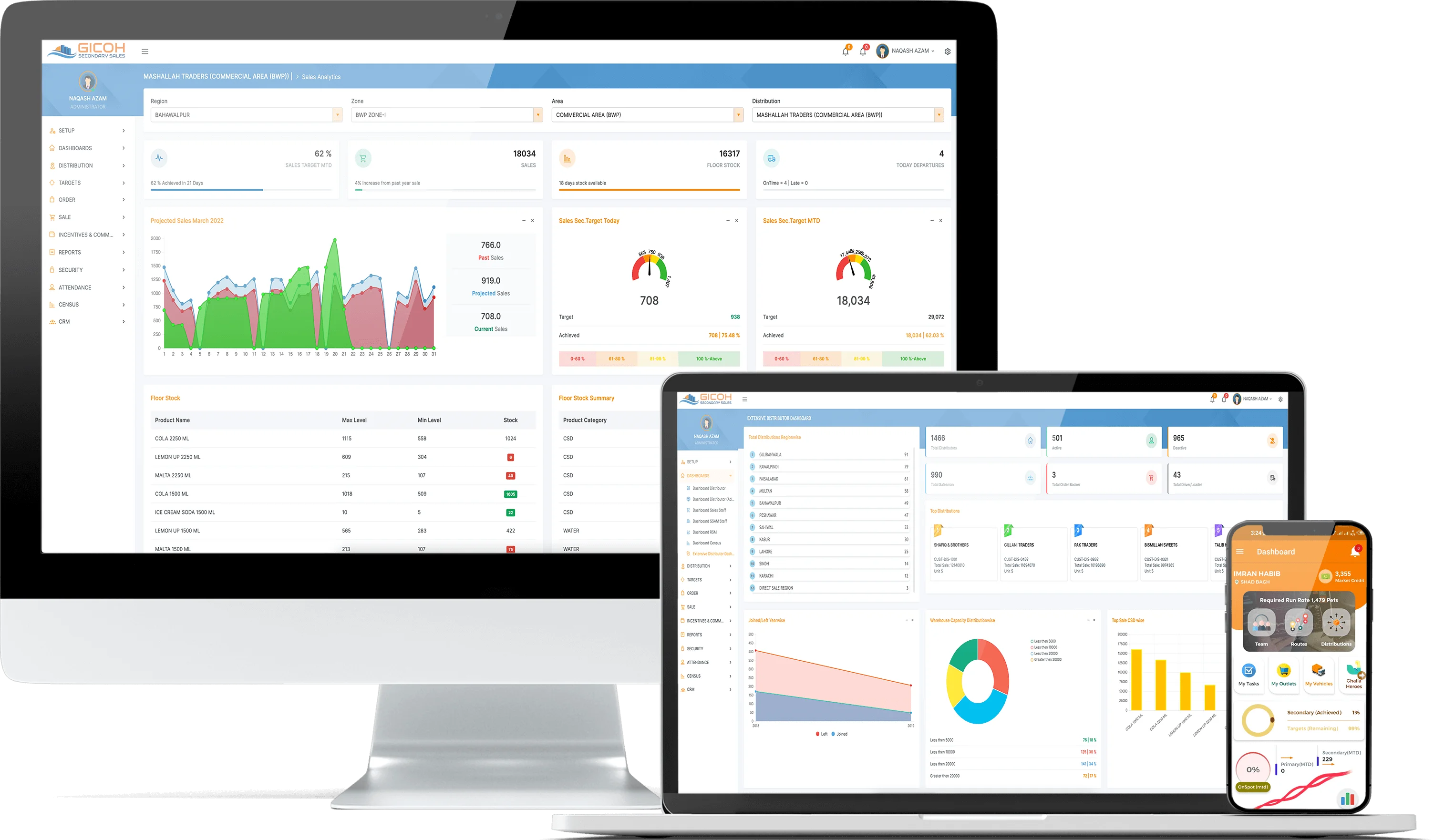 What We have
Some of our best features
Easy Setup

Easy to setup and define parameters. Geo area mapping. Integration friendly.

Distribution and Order Management

Easy area route and resource planning, Optimum production planning, Floor stock level information.

Target Management

Easy target planning and achievement, Distributor performance Indication, Enhanced staff engagement.
Effective Controls for Census and Sales

Built in area census, marketing survey and fake sale verification forms.

100+ Dynamic Reports

Dynamic, drill down and customized reports for each user in the hierarchy with simple clicks

Interactive Dashboards

Customized and interactive dashboards for each user in the hierarchy giving them useful insights
GSSM Benefits
Integration Friendly
Easy to setup and define parameters
Easy Area Route | Resource Planning
Easy Target Planning and Achievement
Better Control Procedures and workflows
Built in Area Census, Marketing Survey and Fake Sale Verification
Customised Dashboards and Reports for each user in the hierarchy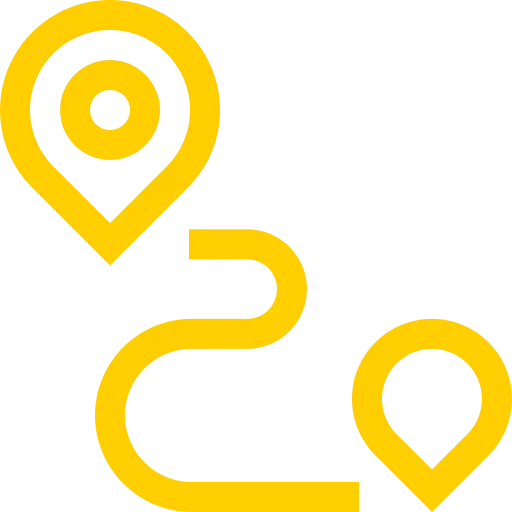 Sales Distribution Route Assignment & Tracking
Sales distribution route assignment and tracking are important functions of a secondary sales management system.
The benefits of using a sales and distributor management system include improving the efficiency of sales distribution, providing real-time business intelligence, and supporting partner functions. Sales tracking software can help organizations to improve their sales processes, increase their sales revenues, cover more market and improve time-in-field KPIs.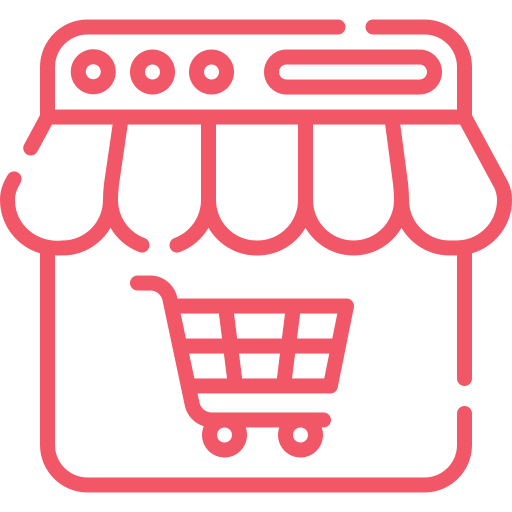 Order management
GSSM's order management system helps in managing the orders and also helps in tracking them. The order management system assists in various dimensions including: Tracking orders and their status, Managing customer information, Managing inventory, Generating reports on sales, inventory, and real time data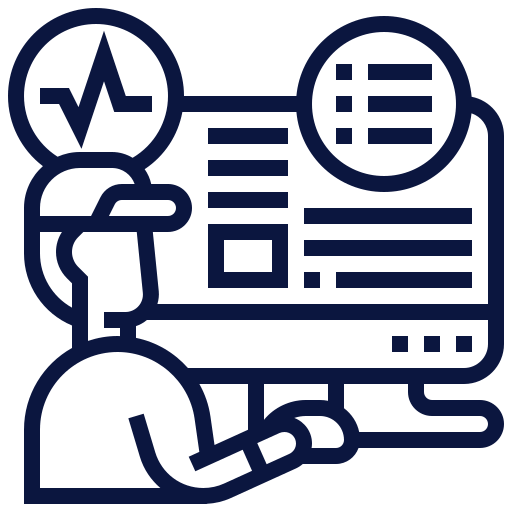 Stock inventory management
GSSM provides you with a list of all the products in your inventory so that you can easily see what's available for sale. This helps you avoid running out of products and losing customers.

Schemes and Discounts
Manage and update promotions and trade offer centrally to increase profits and control. You can update existing promotions/trade offers across multiple channels, either one at a time or in batches.
FAQ
Frequently Asked Questions
Sales are the vital benchmark of lucrative business. A Sales management system can help you solve challenges facing sales team. Some benefits of sales management system incorporate organized data, better scheduling, time saving automation, minimal data entry, enhance teamwork, improved inventory management, detailed analytics and safe data.
Secondary sales software helps in retailers, inventory, suppliers, transportation and other business operations. Gicoh is the most powerful secondary sales software who provides insights into the various levels business for the companies whose core channel is secondary sales.
In the fast moving consumer goods (FMCG) sector, primary sales are when company sells its product to its distributors or wholesalers. Secondary sales are when distributors or wholesalers sell product to retailers, and tertiary sales are when retailers sell product to consumers.
Distribution management system oversees the supply chain and keep track of movement of goods from vendors to manufacturer to distributors to point of sale to consumer.
GSSM provides a detailed reports of the stock position at the distribution floor SKU and variant wise. It provides a detailed view of the movement of the stock, quantities received and dispatched from the distribution and the returns from the retailers.
GSSM has automated procedures for order taking, order approval at the distribution, order compilation, and assists in efficient delivery of supplies as per the received orders.
Quick Support
Get in Touch Today!
We would like to hear from you. Our Support Team may help you from 9am to 6pm PST.
Chat Us
Questions? Just start a chat with one of our sales agents
Chat with us