GSSM
GICOH Secondary Sales Management System
An application that helps you control financials, staff operations, live tracking (sales staff/ delivery staff), order management (from distributor to company and from shop to distribution) and distributor's performance.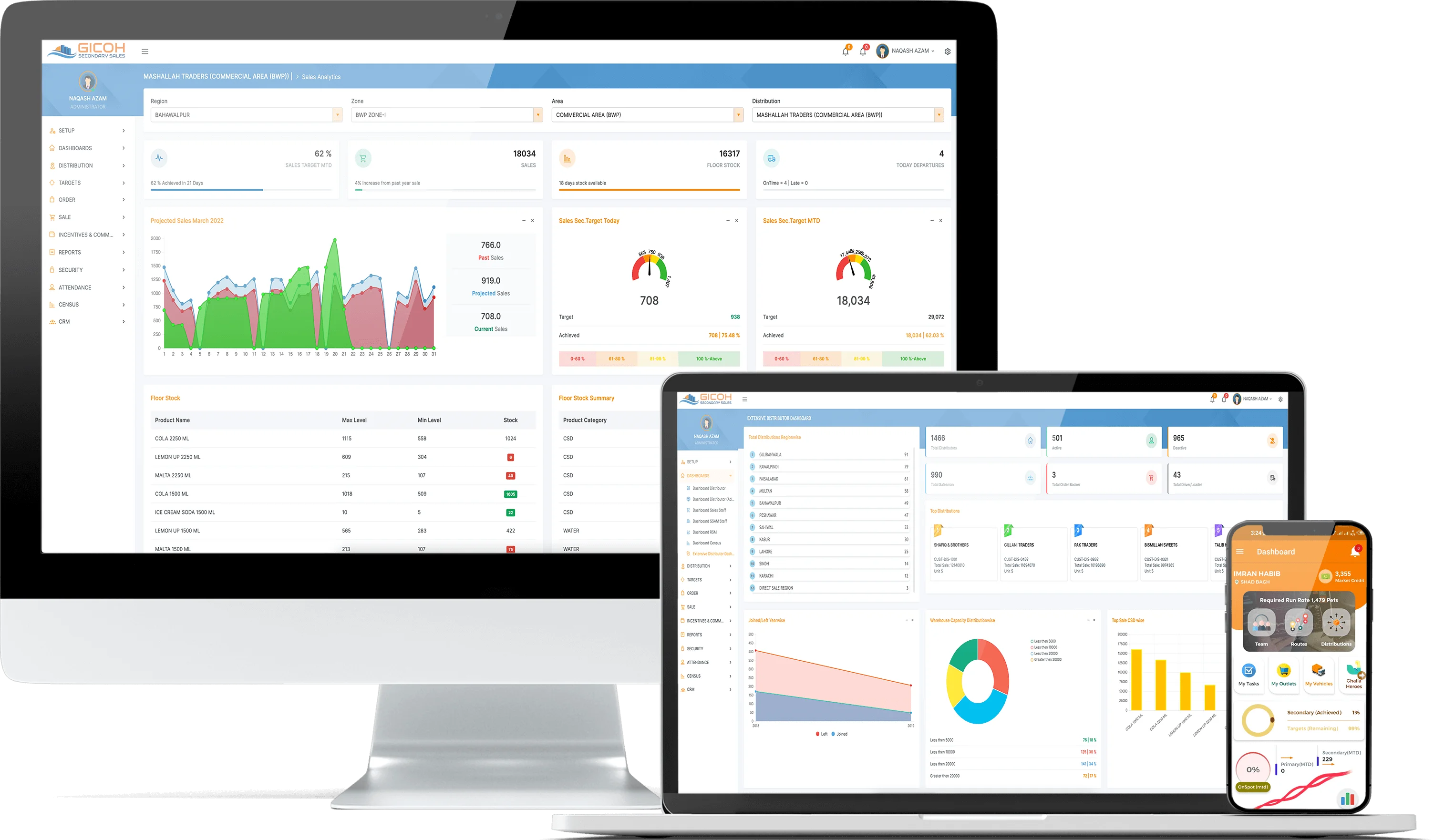 What We have
Some of our best features
Easy Setup

Easy to setup and define parameters. Geo area mapping. Integration friendly.

Distribution and Order Management

Easy area route and resource planning, Optimum production planning, Floor stock level information.

Target Management

Easy target planning and achievement, Distributor performance Indication, Enhanced staff engagement.
Effective Controls for Census and Sales

Built in area census, marketing survey and fake sale verification forms.

100+ Dynamic Reports

Dynamic, drill down and customized reports for each user in the hierarchy with simple clicks

Interactive Dashboards

Customized and interactive dashboards for each user in the hierarchy giving them useful insights
GSSM Benefits
Integration Friendly
Easy to setup and define parameters
Easy Area Route | Resource Planning
Easy Target Planning and Achievement
Better Control Procedures and workflows
Built in Area Census, Marketing Survey and Fake Sale Verification
Customised Dashboards and Reports for each user in the hierarchy
Quick Support
Get in Touch Today!
We would like to hear from you. Our Support Team may help you from 9am to 6pm PST.
Chat Us
Questions? Just start a chat with one of our sales agents
Chat with us